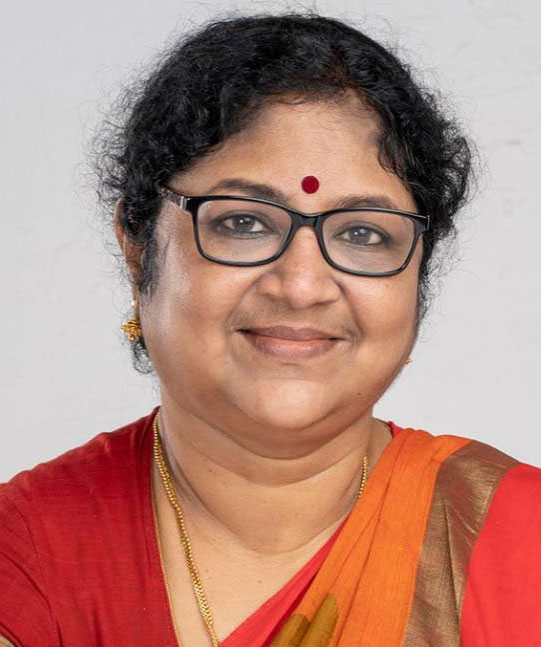 Dr. R. Bindu
Minister for Higher Education
(Chairman, Governing Body)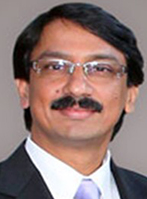 Dr. V. Venu IAS
Additional Chief Secretary
Higher Education Dept.
(Chairman, Executive Committee)
Smt. V. Vigneshwari IAS
DIRECTOR

Centre for Continuing Education Kerala is an autonomous body set up by the Government of Kerala to promote continuing education programmes in Engineering Colleges/ Arts & Science Colleges and Polytechnic Colleges in the State of Kerala, India. The Centre is dedicated entirely to the growth and development of technical education, industry, business and social amelioration.
CAREER ORIENTATION PROGRAMME
OCTOBER 15 TO 17, 2021 - (10 AM TO 5 PM)
Centre for Continuing Education Kerala is organising a THREE day programme on Career Orientation throughout Kerala.
WALK-IN, IT IS FREE
Come! Let's together explore WHAT, HOW, WHEN & WHY of your CAREER Questions!!!
Are you studying or looking for a job?
Have you been deliberating on changing your job?
Plenty of opportunities are ahead of us and we will help you make an informed decision
What we offer
Orientation on

Different education streams
Job Opportunities
Skill Programmes & More
Venues:
| | |
| --- | --- |
| Thiruvananthapuram | University College, Palayam |
| Kollam | BJM Government College, Chavara |
| Alapuzha | Government Arts & Science College, Ambalapuzha |
| Kottayam | Government Arts & Science College, Nattakam |
| Pathanamthitta | Government Arts & Science College, Elanthoor |
| Idukki | Government Arts & Science College, Kattapana |
| Ernakulam | Maharaj's College |
| Thrissur | Shri C Achyutha Menon Government College, Kuttanellur |
| Palakkad | Government Victoria College |
| Malappuram | Government Arts & Science College |
| Kozhikode | Government Arts & Science College |
| Wayanad | NMSM Government College, Kalpetta |
| Kannur | Government Brennen College, Thalaserry |
| Kasaragod | Government Arts & Science College |
WALK IN to any of the nearest venues between 15 to 17 October 2021, 10 AM and 5 PM
---
KERALA STATE CIVIL SERVICE ACADEMY
CLICK HERE for On-line Fee Remittance
Instructions for On-line Fee Remittance
Contact Details of KSCSA Sub Centres

Name of Centre & Location

Contact Numbers

Mail ID

Thiruvananthapuram Ambedkar Bhavan, Mannanthala

0471-2313065, 0471-2311654, 8281098863, 8281098864, 8281098867

kscsatvm@gmail.com

Kollam :TKM College of Arts & Science, Karikode, Kollam

0474-2967711, 9446772334

kscsakollam@gmail.com

Chengannur : Premier Studio Building, Chenganuur

8281098871

kscsaalp@gmail.com

Konni : Rajiv Gandhi Indoor Stadium, Pramadam

8281098872

kscsapta@gmail.com

Muvattupuzha : Govt. Model HS Road, Muvattupuzha

8281098873

kscsaekm@gmail.com

Aloor : S.N.V. Higher Secondary School Campus, Aloor

8281098874

kscsathrissur@gmail.com

Palakkad : Govt. Victoria College Campus,
Palakkad

0491-2576100, 8281098869

kscsaplkd@gmail.com

ICSR, PonnaniInstitute of Career Studies & Research, Eswaramangalam PO., Ponanani

0494-2665489, 9287555500

icsrgovt@gmail.com

Kozhikode Govt. UP School, West Hill Chungam, Kozhikode

0495-2386400, 8281098870

kscsakzkd@gmail.com

Kanhangad Chemmattam Vayal, Balla PO, Kanhangad

8281098876

kscsaksgd@gmail.com

Kalliassery, Mangad, Kalliassery P.O. Kannur

8281098875

kscsakannur@gmail.com
Technical support for any issues regarding online registration or payment :mail to info.ccek@gmail.com OR
WhatsApp : 82810 98862
---
SYSTEM FOR ONLINE APPLICATION FOR FOREIGN TRAVEL [SOAFT]
---
Student Grievance Redressal Portal, Government of Kerala
---
Centre for Continuing Education Kerala
Charachira, Kowdiar PO., Thiruvananthapuram, PIN - 695003
Phone/ Fax : 0471-2313065 / 2311654, 8281098863
e-mail : directorccek@gmail.com